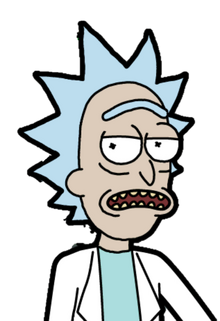 Hopeful Rick appears as an NPC in the game Pocket Mortys. Physically, he has no characteristics to differentiate him from most other Ricks.
Dialogue
"I wanna be the very best."
"Like no one ever was."
Trivia
Hopeful Rick only appears at the Citadel of Ricks and not as an opponent in alternate dimensions.
His lines are taken directly from the English Pokemon theme song.
Ad blocker interference detected!
Wikia is a free-to-use site that makes money from advertising. We have a modified experience for viewers using ad blockers

Wikia is not accessible if you've made further modifications. Remove the custom ad blocker rule(s) and the page will load as expected.