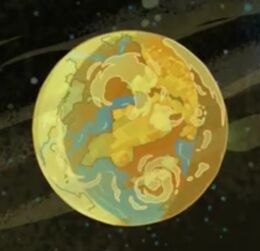 The
Purge Planet
is an unnamed planet that appeared in the episode
Look Who's Purging Now
. It is a planet that exists in
Dimension C-137
, and is home of cat-like human people. On this planet, everyone is very blissful and happy toward everyone because every year there is a purge, where all laws are suspended for the night and everyone is free to kill whoever they want, releasing their anger without consequences. Meant to be a reference to the movie The Purge.
Known Inhabitants
Ad blocker interference detected!
Wikia is a free-to-use site that makes money from advertising. We have a modified experience for viewers using ad blockers

Wikia is not accessible if you've made further modifications. Remove the custom ad blocker rule(s) and the page will load as expected.